Are you ready? For a challenge?
Today we are asking you to take part in a quick and easy challenge to help us raise money to continue our operations supporting the Limerick Community in the fight against COVID-19.
The rules are simple:
Bite into a lemon slice for 3 seconds
Nominate 3 people to do the same
Donate €3 here to help
100% of your donation will go directly towards helping those in need. Please help us reach our new goal below of €900.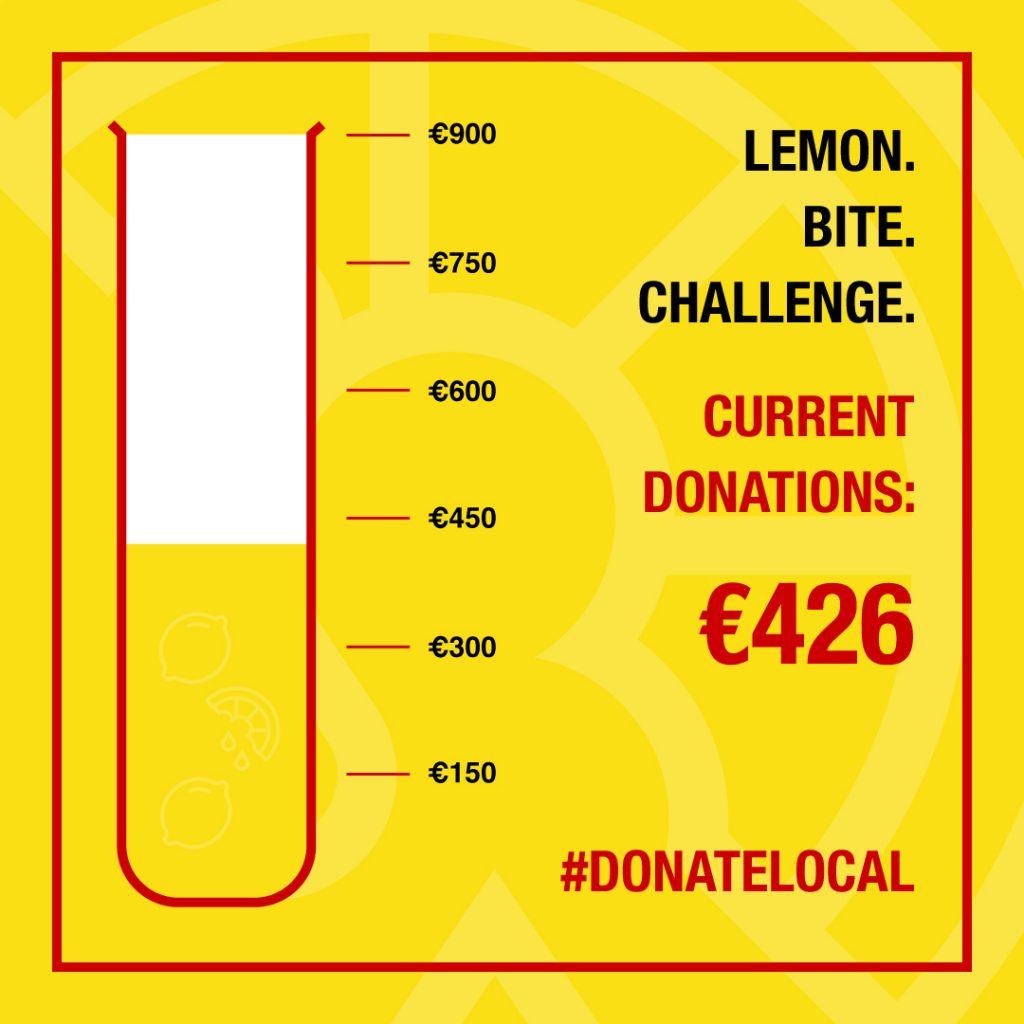 ---
What will your donation pay for?
Fuel for our vehicles
Uniforms & PPE for our Volunteers
Insurance, tax and similar costs
Utilities such as electricity, internet, phone lines etc.
---
How much do these things typically cost?
A full uniform for one of our Volunteers = €250
One tank of diesel for one of our Ambulances = €100
One set of life-saving defibrillator pads for you of our AEDs = €75
One set of 4 tyres for one of our Ambulances = €300
These are just 4 of the hundreds of costs we face on a monthly basis.
---
What services are we currently providing?
Meal delivery service
Comfort pack delivery
Patient transport service
Other supports as required
This services are helping those less fortunate in our society and in the Limerick community such as comfort packs for older people cocooning, meal delivery for those under financial hardship and patient transport for those going to and from hospital or hospice.
If you need our help or know someone who does call the Limerick Community Response Team on 1800 832 005 8am to 8pm, 7 days a week.
---
How would we normally pay for these things?
At a local level in Ireland the Irish Red Cross is 100% reliant donations. We receive no ongoing funding whatsoever for our operations in Ireland. At a national level we do receive funding for international operations such as our small teams in war torn areas, poverty-stricken countries or countries dealing with the migration crisis for example. This means all the work we do in Limerick is paid for by donations from the people of Limerick.
Typically we fundraise by collecting donations at church gates, on the streets in the city, by bag-packing or similar activities. Given the current situation these activities are not possible, as such online donations are currently our only fundraising activity despite our vehicles still on the road supporting the community in a number of ways, read more about our ongoing work here.
---
Listen back to our Live95 Interview
On Thursday the 28th of May one of our Volunteers spoke to Joe Nash on The Limerick Today Show. Listen back below.
---
#LemonBiteChallenge #DonateLocal